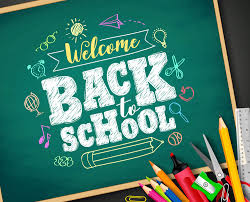 26 August 2020
Dear Parents/Families,
It is a delight to be able to say welcome back to everyone in our school family for the start of the new academic year! This time last year no one would have believed that what has happened could happen. I'm so proud of how our school and wider community worked together during this time - Samlesbury really is a very special school and community. I'm looking forward to moving on and working out how we continue to be a community albeit at more of a distance than we have been before.
The staff and I are really looking forward to having all the children back in school and establishing what will be our new normal. School is well prepared for September and within the classrooms, school life can now get back close to what it was before March. The attached information will give you the detail of how the routines of the day will be a little bit different. They are essentially an extension of the routines from the summer term, which worked very effectively, adapted slightly to accommodate all the children returning. There is further information available from gov.uk/backtoschool which is a direct link to the Department of Education website.
Our priority for the first weeks will be to make sure all our children settle back into school well, have time to talk about how things are now a bit different in school and society as well as to get back into routines and learning a broad and balanced curriculum. As always at Samlesbury, we want to work with families and parents in partnership to enable our children to have the best possible education they can. Thank you to all the hard work, creativity and dedication which has gone into your children's learning at home over the last 6 months and thank you to all the staff who have put in so much time, energy and effort into providing for both home and school learning.
For the first half term will be prioritising the key areas of communication and language, reading (and developing a love of reading), writing and key arithmetic skills. We will still be delivering a broad and balanced curriculum but the focus through it all will be to reinforce and provide time and space for catch up for these key skills/knowledge if/when it is needed for any child in school. If we think your child needs extra support to catch up we will get in contact with you to discuss this.
Over the coming weeks I will be in touch regularly as everyone settles back into school life.
Best wishes,
Lucy Sutton