Easter Holidays News & Update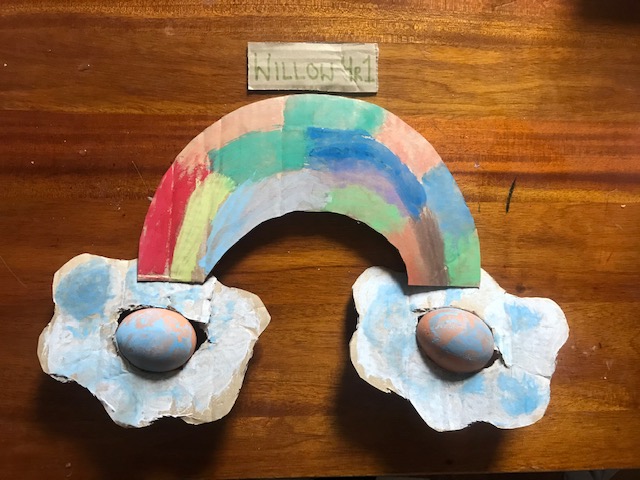 Today should have been the last day in school before breaking up for the Easter holidays but instead of the hustle and bustle, excitement and preparations for the holy time of Easter everything has been put on hold for this year. However, I'm already looking forward to the coming time when we will all be back together again and able to celebrate not just the big events together but the small successes and triumphs which we see and celebrate with all the children every day.
It's been wonderful to see the photos of what the children have been doing at home (there are more photos in the newsletter). Please do contact your child's teacher if you need any support, guidance or further information about any of the work set as they are available every day (on their regular work days).
For over the Easter break, there's a whole page at the back of the newsletter full of Easter related activities - it's not school work but there if you need some extra ideas to keep the children busy. Thank you for all the Easter Egg competition entries too - winners are revealed in the newsletter. It was difficult choosing the winners for each class! Prizes will be posted out to the winners.
Finally, if you do need to contact school over the Easter holidays please use this email address head@samlesbury.lancs.sch.uk. I will be checking my emails every day over the Easter break. If you are a key worker and find yourself in an emergency in terms of childcare then please do contact me and we will be able to help make arrangements for childcare for you. Along with the whole country, we'd like to say a huge thank you to all the key workers out there who are doing an amazing job keeping the country going. Our thoughts and prayers are with you all and and myself and all the staff look forward to a time when we are all back in school together again.
Lucy Sutton