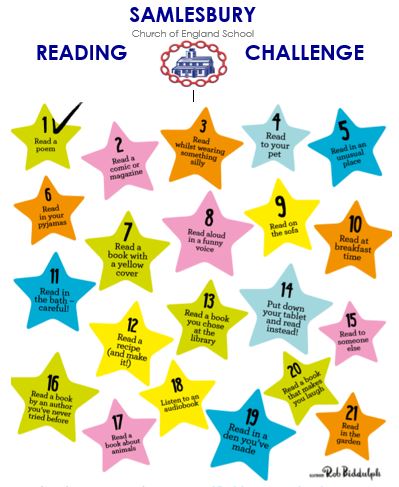 We had such a fantastic time on World Book Day we decided we wanted the fun to continue so set classes reading challenges with a difference, such as:
read whilst wearing something silly
read in an unusual place
read to your pet or teddy bear
read aloud in a funny voice
read a recipe (and make it)
read a book with a yellow cover.
Each challenge earned points and the class with the highest average point score will win.
The deadline is Thursday 30th April so watch this space for the results.
In the meantime, have a look through the photos to see some of our fantastic entries so far.
Leave a Reply